In Stores
Each Concert
Adults $17, Seniors $16, Youth $5 *
Devinny Jewelers, Clubb's in Delta, Gazebo Florist and Boutique in Cedaredge, Tiffany's in Montrose or Montrose Pavilion (249-7015)
Tickets at the door
Each Concert
Adults $20, Seniors $20 Youth $5 *
*Christmas tickets are $20 in advance and at the door for adults. Christmas tickets for ages 17 and under are $5 in advance and at the door.
Welcome to the Valley Symphony Association, Montrose and Delta, Colorado
Susan Ellinger Returns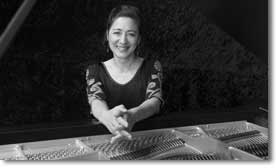 FEBRUARY 26@3PM - MONTROSE PAVILION
Orchestra
It was such a delight to have nationally acclaimed pianist Susan Ellinger perform with us last year that we have asked her to join us again. This year she will perform Beethoven's Piano Concerto No. 1 in C Major. Orchestral pieces in the first half of the concert will complement Susan's performance of the Beethoven concerto.

Out of this World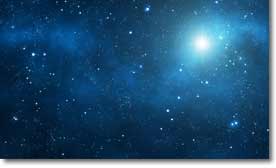 APRIL 30@3PM - MONTROSE PAVILION
Orchestra
This concert will take you out of this world with music inspired by and about experiences having to do with getting away from Mother Earth. Some of the music featured will be Star Trek, Star Wars, and Mars and Jupiter from Gustav Holst's The Planets.

Award-Winning Music, Musicals, and Movies
MAY 14@3PM - MONTROSE PAVILION
Chorus
The chorus will be feature medleys from "The Phantom of the Opera", Les Miserables", and "Mama Mia". The concert, which will include other award winning music from as far back as 1920, promises to be a great walk down memory lane.

Spring Concert
Valley Youth Orchestra Hits the Road!
MAY 5-7, 2017
We have done lots of travel up and down The Western Slope throughout the years with our popular "Strings in Schools" program -- including this past December. But now we are gearing up for a first-ever performance trip to The Front Range May 5-7, 2017.
It has been an honor to be included in the prestigious "Music in the Parks," a nationwide program that is held in the Denver area for Colorado-based youth orchestras and other arts performance groups who qualify. The VYO qualified two symphonic groups, one comprised of high schoolers and the other is a mix of
both elementary and middle school grades. This is a wonderful opportunity to broaden our horizons under the scrutiny of competition and judges, as well as bonding as a group through spirited travel, Denver-area tour sites and a fun day at Elitch Gardens!
We have a strong commitment from nearly every VYO member to represent us on this trip. There is a great deal of fundraising needed and this is your chance to help create this opportunity for the children. Thank you for your support!
To donate, click on the gofundme button on the right, or you can mail a check to P.O. Box 274 Delta CO 81416
to make your contribution.