Valley Symphony Concerts and Tickets
Season Tickets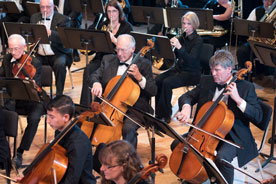 Season packages for the 2018 - 19 Season will go on sale beginning Sunday, April 22, 2018. All concerts will be held at the Montrose Pavilion. Since the Christmas Concerts often sell out, buying season tickets will guarantee you a seat. Save up to 40% by purchasing season tickets online.
You may also make a donation and receive season tickets with our compliments. See our printable order form to make a donation for your tickets

'Tis the Season for Romance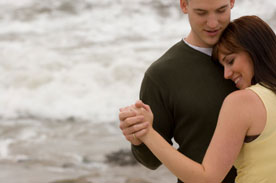 Sunday February 25, 2018 • 3:00 pm - Montrose Pavilion
Featuring Violinist Carlos Elias with the Valley Symphony Orchestra
The Romantic Period of music was a time of soaring melodies and rich harmonies performed by virtuoso instrumentalists. Composers took their imaginations to new heights, leaving us nearly 150 years later with beloved songs enjoyed by all generations. Our guest violist, Carlos Elias, will be performing one of the most loved and often performed Romantic violin concertos, Max Bruch's "Violin Concerto in G Minor." The Orchestra will treat you to Brahms' "Variations on a Theme of Haydn" to end a romantic musical evening.

The Sounds of the '60s and '70s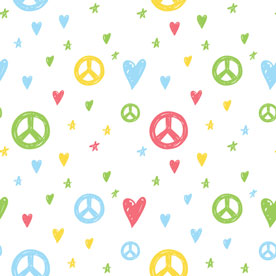 Sunday March 25, 2018 • 3:00 pm, Montrose Pavilion
Featuring the Valley Symphony Chorus
Get ready to revel in the rhythms of the '60s and '70s with our Valley Symphony Chorus. Reminisce in one of the most diverse musical eras of all time with artists spanning from Joni Mitchell and James Taylor on up to Otis Redding, Earth Wind and Fire, and more! We'll take you on a journey highlighting two decades of American-born rock and tasty pop to soul and funk. Lean back and enjoy swaying ballads or try to stay in your seat with rocking rhythms. Pure fun!

A Trip to the Wonderful World of Animals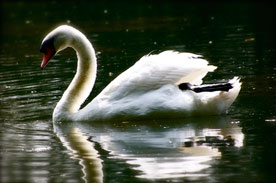 Sunday April 22, 2018 • 3:00 pm, Montrose Pavilion
Featuring the Valley Youth Orchestra with the Valley Symphony Orchestra
The Valley Youth Orchestras will be our featured guests for this concert. In addition to the Valley Symphony's presentation, each of the Youth Orchestras will perform. The finale of the concert will combine the adult and youth orchestras for a special musical presentation. Children and adults of all ages are invited to join us on an imaginary tour of animals as we perform a "Carnival of the Animals," "Return of the Monarchs," "Pink Panther," and "How To Train Your Dragon."